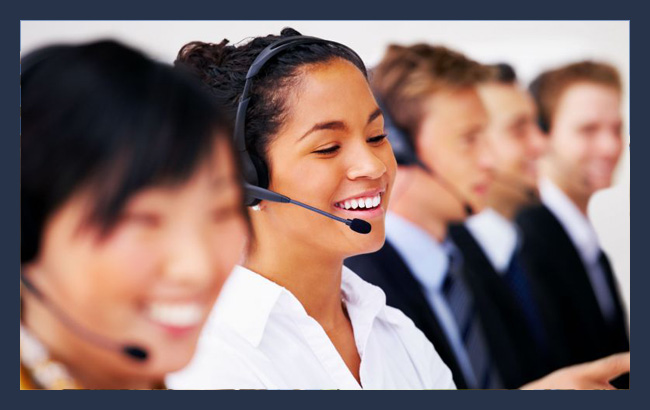 Los Angeles Telephone Answering Services
With our exceptional call center agents on hand 24/7/365, you can count on us for all your telephone answering service needs. Our 25+ call centers provide answering services in Los Angeles, California and all locations nationwide.

24-Hour Telephone Answering Services in Los Angeles, California
Whether you need after-hours answering, call overflow, holidays and weekend coverage, or even phone coverage during your normal business hours, Our California answering service agents will get the job done quickly, and get it done right for your Los Angeles business.
AnswerNet's award-winning answering services are known for flexibility in customizing products and services to fit your business's needs.
Live telephone answering service is available 24/7. Use us as your after hours answering service or to handle your over-flow calls during the day. Our Los Angeles answering service plans work with both cell phones and landlines.
If you are losing customers that hang up on voicemail, try using our live answering service to answer the calls, handle the messages and schedule your appointments for you. If you run your business on-the-go, check out our cell phone answering service.
We are not only a telephone answering service. We can also provide many other business outsourcing products and call center services in Los Angeles California that can help things run more efficiently. Services can be added or can change to accommodate your business.
Service Across the Map
AnswerNet has over 25+ call centers throughout the United States and Canada. Our call centers provide telephone answering services in Los Angeles California and all locations nationwide. With such a large network, your phone calls can be answered by a call center located nearest to you.
Our Emergency and Disaster Response programs ensure that if an unforeseen event or natural disaster occurs in Los Angeles California - calls can be quickly transferred to a safe location. This allows our agents to answer important customer questions and keep your business running smoothly.
Professional Telephone Answering Service For Any California Business
Our answering services are used by a wide variety of businesses and professions, including:
Attorneys
Physicians and other medical professionals
Manufacturing companies
Hospitality companies
Retailers
Distributors
Colleges and Universities
Non-Profits
Government Agencies
Small businesses
Entrepreneurs
Large, worldwide corporations
Telephone Answering Service Benefits
Month‐to‐month Service Agreements
Uninterrupted Service
Cost Effective
Increases Staffing Efficiency
Seamless Integration with a Variety of Call Center Services
Customized Service to Meet Your Needs
Local Agents with National Level Technology and Support
Secure Data Backup and Storage
Key Telephone Answering Service Features
24-Hour Live Agent Answering
Customized Message Templates
Multiple Delivery Options
Local Numbers for Call Forwarding or Direct Use
Multilingual Agents
In‐house Fulfillment Options
Toll‐free Phone Numbers Available
Get Started Today
Check out our simple answering service pricing plans or contact us for a free consultation to customize services to your business needs.